Premier Amateur Adult Rec Soccer League in San Francisco
---
Welcome to I PLAY FOR SF!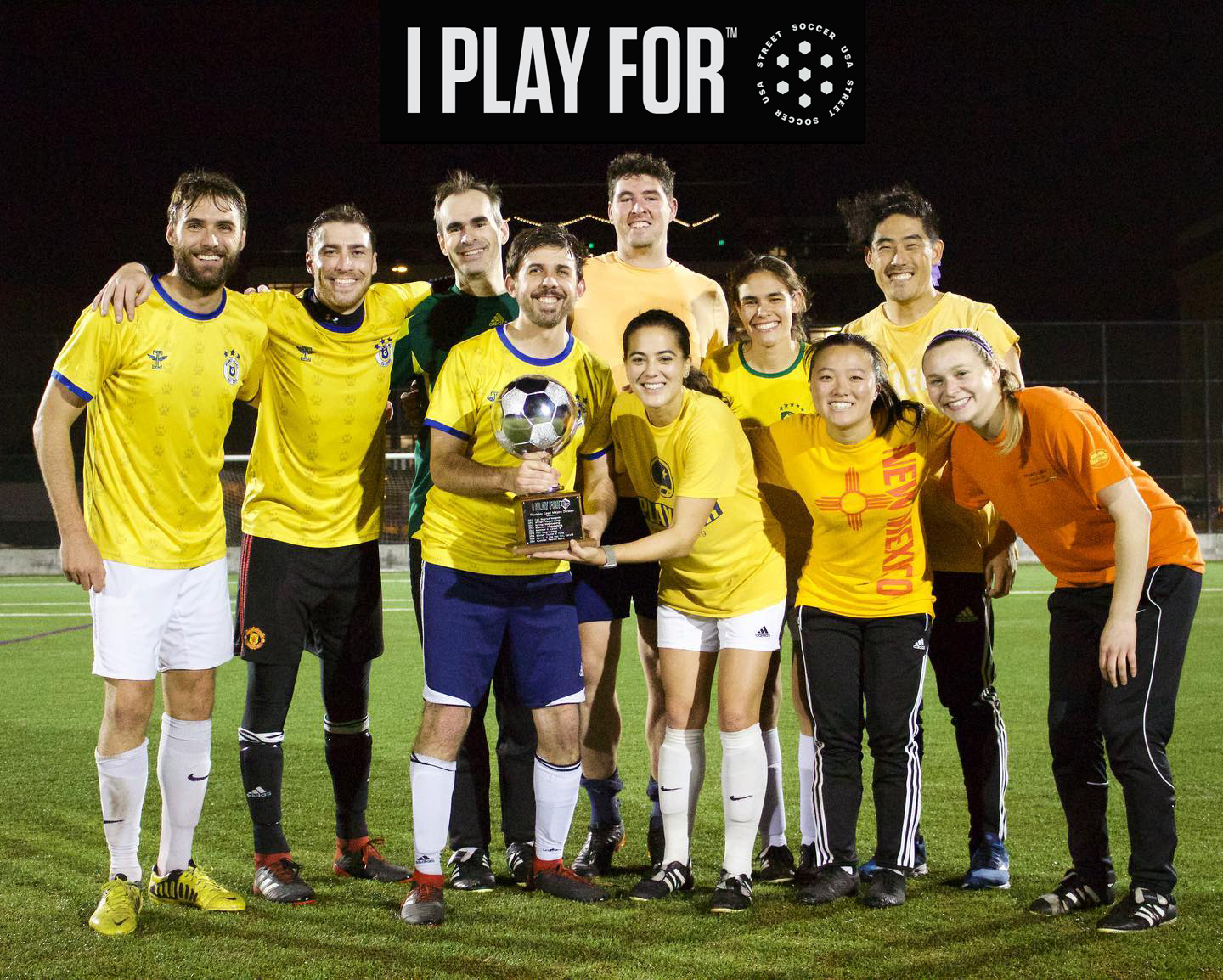 Our San Francisco Adult Soccer Leagues
We offer men's and coed 8v8 adult recreational soccer leagues in San Francisco and our new coed 4v4 corporate league. All games are played at Franklin Square, Beach Chalet, Kimbell Playground, or our Street Soccer Park at the Crossing and are officiated by certified referees. Each season of the 8v8 leagues lasts 9 weeks and are followed by playoffs for qualifying teams. The 4v4 league runs for 8 weeks plus 1 week of playoffs.
We offer the best experience in both recreational and competitive men's and coed amateur soccer. We've been around for over 5 years now and have the same goal in mind since day 1: "To to deliver a well-managed, fun, competitive, and safe recreational soccer league for the SF Bay Area community."
If you have more questions about the l PLAY FOR SF soccer league, please visit our Frequently Asked Questions page or contact us by email or phone. We look forward to seeing you play for #BiggerGoals in our San Francisco Recreational Soccer League!
What Does 'I Play For' Mean?
We are playing for fun, for competition, and we are playing for a greater good: I PLAY FOR SF soccer league is run by 501(c)3 charity Street Soccer USA. To learn more about our non-profit mission watch our video below or visit www.streetsoccerusa.org
(Top)
Check out the 2016 Union Square Cup
Check out the 2015 Cup in Civic Center